the Guest House for non-smokers
3 Mayfield Terrace,
Kents Bank Road
Grange-over-Sands
Cumbria
LA11 7DW
Telephone: 015395 34730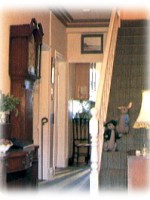 Mayfields is a deceptively spacious and charming guest house situated on the southern fringe of Grange-over-Sands. The house is close to beautiful open countryside and has fine views across Morecambe Bay. Grange itself has many quality shops, various recreation facilities and a traffic free promenade.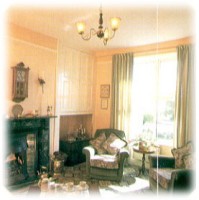 Guests are assured of a very warm welcome from Kate and Michael Thorburn, who will personally take care of your every need, to help make your stay at Mayfields an enjoyable and memorable one. The house is comfortably furnished and equipped to a high standard. The Residents' Lounge is spacious and airy, with colour T.V. and video, and also a splendid piano, if you are a musician.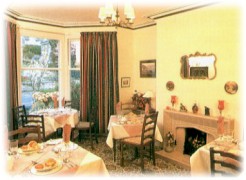 Before or after spending a day in this area of outstanding natural beauty you will enjoy generous traditional home cooking in the form of substantial breakfasts and superb dinners. Luncheon is also available, and we have a table licence, with wines available on request. When you eventually retire to your room you will find it comfortable and tastefully appointed.
Mayfields has an English Tourist Council and AA 4 diamonds rating. The Guest House is also open to non-residents from Tuesday to Saturday for morning coffee and lunch, Sunday for traditional Sunday lunch and each evening for dinner.
We also provide an outside catering service for all occasions including daily delivered midday meals.
Please ring for further information, our tariff or a table reservation
Whatever the weather or season you will fall in love with this delightful area if you haven't done so already.